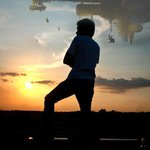 artofjeks
Born in Philippines, Jeks Inanuran a passionate varied artist who pursues two different world of medium at the same time, Digital and Traditional art. He never stops creating art pieces. Jeks, has a great attention when it comes to details, he never forgets the elements and also the compositions of an artwork. As time flies, hopefully today and someday, he inspires younger artists for the future generations. --- Illustration: artofjeks.com jekowekow.deviantart.com artofjeks.cghub.com shadowness.com/artofjeks artofjeks joined Society6 on August 20, 2012
More
Born in Philippines, Jeks Inanuran a passionate varied artist who pursues two different world of medium at the same time, Digital and Traditional art. He never stops creating art pieces. Jeks, has a great attention when it comes to details, he never forgets the elements and also the compositions of an artwork. As time flies, hopefully today and someday, he inspires younger artists for the future generations.
---
Illustration: artofjeks.com jekowekow.deviantart.com artofjeks.cghub.com shadowness.com/artofjeks
artofjeks joined Society6 on August 20, 2012.