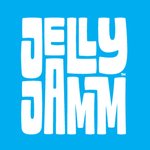 Jelly Jamm (test shop :P)
Jelly Jamm celebrates music, fun and friendship. Join Bello and his friends in their comedic adventures as they learn to live in harmony on the magical Planet Jammbo – origin of music in the universe. This Society6 shop is kind of test for us :) Jelly Jamm (test shop :P) joined Society6 on November 13, 2012
More
Jelly Jamm celebrates music, fun and friendship. Join Bello and his friends in their comedic adventures as they learn to live in harmony on the magical Planet Jammbo – origin of music in the universe.
This Society6 shop is kind of test for us :)
Jelly Jamm (test shop :P) joined Society6 on November 13, 2012.
Jelly Jamm (test shop :P)'s Store
15 results
Filter