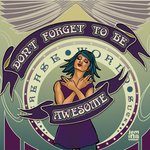 Jemina Venter
As an unabashed, avid reader (aka booknerdfangirl), my art is heavily inspired by my favourite novels, as well as favourite characters from film & TV. I get crazy inspired to paint characters from a great number of fictional worlds & characters created by amazing authors, writers, artists & filmmakers and find it difficult to balance reading & watching these amazing characters and spending time painting them! I am currently studying for my Diploma of Graphic Design at CATC and working on opening my online store. For a little bit of random; I also compulsively sing aloud (& desperately off-key) whenever listening to music in the car, equally crave & fear feedback to the point where I *may* refresh constantly after posting a piece of art & am very happy to display more than a little bit of the ridiculous about my person & character, often at my own expense. Follow me on tumblr, deviantART, instagram and twitter as 'jeminabox.' Jemina Venter joined Society6 on April 24, 2012
More
As an unabashed, avid reader (aka booknerdfangirl), my art is heavily inspired by my favourite novels, as well as favourite characters from film & TV. I get crazy inspired to paint characters from a great number of fictional worlds & characters created by amazing authors, writers, artists & filmmakers and find it difficult to balance reading & watching these amazing characters and spending time painting them!
I am currently studying for my Diploma of Graphic Design at CATC and working on opening my online store.
For a little bit of random; I also compulsively sing aloud (& desperately off-key) whenever listening to music in the car, equally crave & fear feedback to the point where I may refresh constantly after posting a piece of art & am very happy to display more than a little bit of the ridiculous about my person & character, often at my own expense.
Follow me on tumblr, deviantART, instagram and twitter as 'jeminabox.'
Jemina Venter joined Society6 on April 24, 2012.
Canvas by Jemina Venter
18 results
Filter