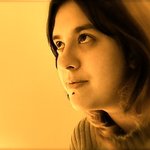 jen gossman illustration
I am a British Illustrator living and working from my little home in mid-Wales, Uk. I am fresh to the industry and i posses a natural thriving passion for creating and designing. With a deep love of artistic pursuits from an early age i have predominately focused on literary illustration and story boarding, but have recently been branching out into other areas of the discipline. Along side these i have cultivated a strong enjoyment of working with the rendering of hand drawn and unique typography and graphical works, fine art paintings and craft objects. I am completely willing to understake new tasks and learn new disciplines and techniques as i enjoy expanding my knowledge and understanding. I am totally committed to a professional attitude and am always punctual with correspondance and deadlines, i like to produce work that is of a high standard and always strive to be at the peak of my capabilities. Exhibitions; 2009 Coleg Merion Dwyfor Final year show, Dolgellau. 2011 Eccentricities and Obsessions. Morgans Arcade, Queens street, Cardiff. 2012 Illustration degree show. 2012. Royal Arcade , st Mary's street, Cardiff. Education; 2009-2012 BA Hons Illustration. Cardiff Metropolitan University. 2008- 2009 Level 3/4 Diploma in Foundation Studies ( Art and Design & Media) 2006- 2008 BTEC National Diploma (Art and Design) 2005-2006 BTEC first diploma in Animal Care. 2005-2006 NVQ Level 1 in Animal Care and equine studies. 2000-2005 Self educated at Home. jen gossman illustration joined Society6 on October 21, 2013
More
I am a British Illustrator living and working from my little home in mid-Wales, Uk. I am fresh to the industry and i posses a natural thriving passion for creating and designing. With a deep love of artistic pursuits from an early age i have predominately focused on literary illustration and story boarding, but have recently been branching out into other areas of the discipline. Along side these i have cultivated a strong enjoyment of working with the rendering of hand drawn and unique typography and graphical works, fine art paintings and craft objects. I am completely willing to understake new tasks and learn new disciplines and techniques as i enjoy expanding my knowledge and understanding. I am totally committed to a professional attitude and am always punctual with correspondance and deadlines, i like to produce work that is of a high standard and always strive to be at the peak of my capabilities.
Exhibitions;
2009 Coleg Merion Dwyfor Final year show, Dolgellau.
2011 Eccentricities and Obsessions. Morgans Arcade, Queens street, Cardiff.
2012 Illustration degree show. 2012. Royal Arcade , st Mary's street, Cardiff.
Education;
2009-2012 BA Hons Illustration. Cardiff Metropolitan University. 2008- 2009 Level 3/4 Diploma in Foundation Studies ( Art and Design & Media) 2006- 2008 BTEC National Diploma (Art and Design) 2005-2006 BTEC first diploma in Animal Care. 2005-2006 NVQ Level 1 in Animal Care and equine studies. 2000-2005 Self educated at Home.
jen gossman illustration joined Society6 on October 21, 2013.