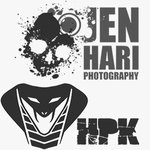 JEN & HPK
The shop of JEN.CH Photography and HPK Photo - photographic art for motorheads! All copyright of the photos shown in this shop by: JEN.CH Photography Jen Hari CH-8154 Oberglatt www.jen.ch HPK-Foto Hanspeter Kurz CH-8154 Oberglatt www.hpk-foto.ch Do you have any questions or do you want to make a custom order of one of our photos and you can't find it in the shop? Contact us and we'll see what we can do for you! JEN & HPK joined Society6 on March 14, 2014
More
The shop of JEN.CH Photography and HPK Photo - photographic art for motorheads!
All copyright of the photos shown in this shop by:
JEN.CH Photography Jen Hari CH-8154 Oberglatt www.jen.ch
HPK-Foto Hanspeter Kurz CH-8154 Oberglatt www.hpk-foto.ch
Do you have any questions or do you want to make a custom order of one of our photos and you can't find it in the shop? Contact us and we'll see what we can do for you!
JEN & HPK joined Society6 on March 14, 2014.
JEN & HPK's Store
107 results
Filter