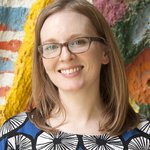 Jen Montgomery
ABOUT Hi! I'm Jen. I'm an art director/designer/artist living and working in sunny Los Angeles. I am inspired by bold typography, kitsch, mid-century color palettes, and the many shapes and textures found in nature. I strive to create playful artwork that sparks joy or delight. THANK YOU! I wish to extend a huge thank you to all of you who have bought animal alphabet prints, pillows, etc. I want to know who you are! Society6 does not share your contact info with me. If they did, I'd send you all thank you cards. If you bought from my shop, feel free to drop me a line. I'd love to hear your story and see pictures of the spaces where my art lives in. CONTACT Email: hello@jenmont.com Website: jenmont.com Instagram: @jen_mo_ Jen Montgomery joined Society6 on June 2, 2012
More
ABOUT Hi! I'm Jen. I'm an art director/designer/artist living and working in sunny Los Angeles. I am inspired by bold typography, kitsch, mid-century color palettes, and the many shapes and textures found in nature. I strive to create playful artwork that sparks joy or delight.
THANK YOU! I wish to extend a huge thank you to all of you who have bought animal alphabet prints, pillows, etc. I want to know who you are! Society6 does not share your contact info with me. If they did, I'd send you all thank you cards. If you bought from my shop, feel free to drop me a line. I'd love to hear your story and see pictures of the spaces where my art lives in.
CONTACT Email: hello@jenmont.com Website: jenmont.com Instagram: @jen_mo_
Jen Montgomery joined Society6 on June 2, 2012.