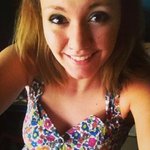 Jenna Saulo
Jennasauloart.com I am a human being that lives through creation. My artwork is a reflection of myself in many ways; often my pieces are based on inspirational figures, and then transformed into a world of chaos, color, and curiosity. I find that a lot of my art is trying to convey a new world. Sometimes they are peaceful pieces trying to help myself escape. Other times its a piece showcasing the raw truths of the world I see. Either way, my artwork is always covered in a variety of colors, which I find very inspirational. I try to practice with new mediums so I can continue to learn and educate myself constantly. Oil paints are my favorite because it is so versatile. I love the idea of being able to slap on a thick chunk in areas, and then let the rest turn into a dripping liquid. I currently attend Rocky Mountain College of Art & Design to earn my BFA in Illustration. When I am not creating, I love to travel & explore new places. Jenna Saulo joined Society6 on August 29, 2013
More
Jennasauloart.com
I am a human being that lives through creation.
My artwork is a reflection of myself in many ways; often my pieces are based on inspirational figures, and then transformed into a world of chaos, color, and curiosity.
I find that a lot of my art is trying to convey a new world. Sometimes they are peaceful pieces trying to help myself escape. Other times its a piece showcasing the raw truths of the world I see. Either way, my artwork is always covered in a variety of colors, which I find very inspirational.
I try to practice with new mediums so I can continue to learn and educate myself constantly. Oil paints are my favorite because it is so versatile. I love the idea of being able to slap on a thick chunk in areas, and then let the rest turn into a dripping liquid.
I currently attend Rocky Mountain College of Art & Design to earn my BFA in Illustration. When I am not creating, I love to travel & explore new places.
Jenna Saulo joined Society6 on August 29, 2013.