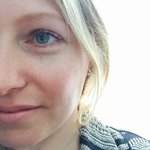 Jenna Stewart, Artist & Author
Jenna is an artist, author and teacher. In 2014, she published her first book of prose and art called "There Is This Place" with Insightful Communications Publishing. With this prose she hopes to inspire her readers to see the magic and beauty in life's simplest things. She illustrates for other independent authors and creates personal drawings and paintings commissions. Her work is almost always inspired by nature; her message is to remind us to nurture and appreciate it; and her passion is creativity in its infinite forms. Jenna also holds a Bachelor of Fine Arts (Honours) degree from the University of Waterloo and is a certified teacher with the Simcoe County District School Board. There she brings her affection for creativity and the love of simplistic values to the classroom. – "Sometimes, the most beautiful is the simplest." Jenna Stewart, Artist & Author joined Society6 on September 16, 2015
More
Jenna is an artist, author and teacher. In 2014, she published her first book of prose and art called "There Is This Place" with Insightful Communications Publishing. With this prose she hopes to inspire her readers to see the magic and beauty in life's simplest things. She illustrates for other independent authors and creates personal drawings and paintings commissions. Her work is almost always inspired by nature; her message is to remind us to nurture and appreciate it; and her passion is creativity in its infinite forms. Jenna also holds a Bachelor of Fine Arts (Honours) degree from the University of Waterloo and is a certified teacher with the Simcoe County District School Board. There she brings her affection for creativity and the love of simplistic values to the classroom.
– "Sometimes, the most beautiful is the simplest."
Jenna Stewart, Artist & Author joined Society6 on September 16, 2015.