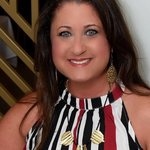 Jennifer Stinson
I am a military wife and travel photographer. I became involved in photography in the mid 1980s when film was "in" and digital SLRs and point-and-shoot cameras were far from being a twinkle in the camera companies' eyes. Thanks to a year of photojournalism in the early years of high school (I learned to develop film and spent hours in the darkroom), the seed was planted. Once I had a passport in hand and began traveling as an adult, and then marrying a military man who has the same love for travel I do, without even realizing it, I started to make more of an effort with composition and lighting. Over the last year, thanks to some nudging from friends, photography is turning out to be more than just something to do for fun. New York Institute of Photography, Professional Photography Course, Graduate "Travel photography" is an all encompassing subject. It involves landscape photography, architecture, portraiture, food and just about any other genre you can name. Jennifer Stinson joined Society6 on February 25, 2014
More
I am a military wife and travel photographer.
I became involved in photography in the mid 1980s when film was "in" and digital SLRs and point-and-shoot cameras were far from being a twinkle in the camera companies' eyes. Thanks to a year of photojournalism in the early years of high school (I learned to develop film and spent hours in the darkroom), the seed was planted. Once I had a passport in hand and began traveling as an adult, and then marrying a military man who has the same love for travel I do, without even realizing it, I started to make more of an effort with composition and lighting. Over the last year, thanks to some nudging from friends, photography is turning out to be more than just something to do for fun.
New York Institute of Photography, Professional Photography Course, Graduate
"Travel photography" is an all encompassing subject. It involves landscape photography, architecture, portraiture, food and just about any other genre you can name.
Jennifer Stinson joined Society6 on February 25, 2014.