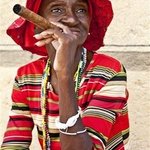 jenny V designs
Jennifer Vespaziani is an up and coming mixed-media design artist from White Rock, British Columbia, Canada. She first began displaying her work in late 2009 and has very quickly made a name for herself with clients across the Country. Jennifer's collections include mixed-media works and 3D art. As well, she has designed CD album covers and has prepared submissions for various magazines. All rights reserved on artwork. Copyright 2009-2013 https://www.facebook.com/jenves http://www.jennyvdesigns.com/ jenny V designs joined Society6 on September 15, 2013
More
Jennifer Vespaziani is an up and coming mixed-media design artist from White Rock, British Columbia, Canada. She first began displaying her work in late 2009 and has very quickly made a name for herself with clients across the Country.
Jennifer's collections include mixed-media works and 3D art. As well, she has designed CD album covers and has prepared submissions for various magazines.
All rights reserved on artwork. Copyright 2009-2013
https://www.facebook.com/jenves http://www.jennyvdesigns.com/
jenny V designs joined Society6 on September 15, 2013.