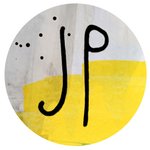 Jen Posford
Jen is a newly married twenty-something living in Orange County, CA. She is inspired by beauty, color, authenticity, relationships, and encouragement.. Her favorite pen is a sharpie, and her favorite medium is pen and ink. She currently works full time in marketing & social media, creating in the evenings and on the weekends when she can. instagram @jenposford Jen Posford joined Society6 on July 24, 2012
More
Jen is a newly married twenty-something living in Orange County, CA. She is inspired by beauty, color, authenticity, relationships, and encouragement.. Her favorite pen is a sharpie, and her favorite medium is pen and ink. She currently works full time in marketing & social media, creating in the evenings and on the weekends when she can.
instagram @jenposford
Jen Posford joined Society6 on July 24, 2012.