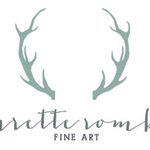 jenrette romberg
I'm a 20-something living the dream in North Georgia. Giver of smiles and good vibes. Dream enthusiast, avid entrepreneur, and food lover. I am a professional photographer (jrsportsphoto.com & bittersweetbeau.com) with a sorta degree in graphic design and a knack for starting businesses. I'm pretty sure I consume a scary amount of sweet tea. I'm a proud parent to my Bernese Mountain Dog, Woodford. I'm an avid baseball fan (Go Cats!) and have an obsession with color + fonts. I'll never turn down a bourbon + ginger ale, and am happiest in my Chacos and a pullover. I'm a football fanatic and will never pass up an offer to be around horses. I'm a southern girl born and raised in Georgia, and those Friday Night Lights make my soul happy. Let me take your picture. http://jenretteromberg.com/ http://jrsportsphoto.com http://bittersweetbeau.com jenrette romberg joined Society6 on August 21, 2014
More
I'm a 20-something living the dream in North Georgia. Giver of smiles and good vibes. Dream enthusiast, avid entrepreneur, and food lover. I am a professional photographer (jrsportsphoto.com & bittersweetbeau.com) with a sorta degree in graphic design and a knack for starting businesses. I'm pretty sure I consume a scary amount of sweet tea. I'm a proud parent to my Bernese Mountain Dog, Woodford. I'm an avid baseball fan (Go Cats!) and have an obsession with color + fonts. I'll never turn down a bourbon + ginger ale, and am happiest in my Chacos and a pullover. I'm a football fanatic and will never pass up an offer to be around horses. I'm a southern girl born and raised in Georgia, and those Friday Night Lights make my soul happy.
Let me take your picture.
http://jenretteromberg.com/ http://jrsportsphoto.com http://bittersweetbeau.com
jenrette romberg joined Society6 on August 21, 2014.
jenrette romberg's Store
23 results
Filter