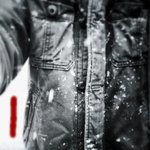 Jonathan Evans
10,000 REASONS FOR MY HEART TO FIND I began taking photos by accident actually. At the end of a difficult day on the shore of Lake Ontario, with a new iPhone in my pocket, I "saw" and took my first picture. Ever since then I've been simply learning to capture the pictures I see and finding reasons to be thankful. Husband. Dad. Pastor. My life is purchased, my days are marked. Jonathan Evans joined Society6 on February 21, 2013
More
10,000 REASONS FOR MY HEART TO FIND
I began taking photos by accident actually. At the end of a difficult day on the shore of Lake Ontario, with a new iPhone in my pocket, I "saw" and took my first picture. Ever since then I've been simply learning to capture the pictures I see and finding reasons to be thankful.
Husband. Dad. Pastor.
My life is purchased, my days are marked.
Jonathan Evans joined Society6 on February 21, 2013.
Jonathan Evans's Store
148 results
Filter