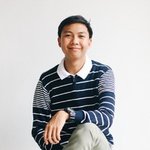 Jereek Espiritu
My name is Jereek Espiritu and I'm a digital-savvy, caffeine-lover, and (shockingly) an early-riser art director from the Philippines. I wear several hats, depending which day of the week it is. This ranges from doing graphic design to shooting films. But most of the time, I engage myself in various activities that challenge my creative thinking and problem-solving skills Jereek Espiritu joined Society6 on September 11, 2016
More
My name is Jereek Espiritu and I'm a digital-savvy, caffeine-lover, and (shockingly) an early-riser art director from the Philippines.
I wear several hats, depending which day of the week it is. This ranges from doing graphic design to shooting films. But most of the time, I engage myself in various activities that challenge my creative thinking and problem-solving skills
Jereek Espiritu joined Society6 on September 11, 2016.
Jereek Espiritu's Store
7 results
Filter