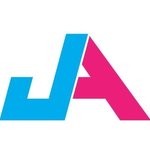 mewdew
this shop is owned by me (dew) and my partner (mew) :) he and I do different artworks and we display it here at society6 society6 is fun! u get to see a lot of artists with different styles and it is very inspiring and refreshing :) what i love the most is the connection between all the artists as they follow and promote our artworks which means a lot to me. we do appreciate every bit of it :) selling is a part of society6, and we are so happy for those who liked and bought our designs. thank u thank u so much! please if u have time kindly take a snap into your item and share it to us via facebook! connect with us :) facebook = https://www.facebook.com/aniwdejerel twitter = https://twitter.com/aniwde3 pinterest = http://www.pinterest.com/aniwde3/ instagram = http://instagram.com/aniwde3/ email us = jerel.tahueco@yahoo.com mewdew joined Society6 on May 26, 2014
More
this shop is owned by me (dew) and my partner (mew) :) he and I do different artworks and we display it here at society6
society6 is fun! u get to see a lot of artists with different styles and it is very inspiring and refreshing :) what i love the most is the connection between all the artists as they follow and promote our artworks which means a lot to me. we do appreciate every bit of it :)
selling is a part of society6, and we are so happy for those who liked and bought our designs. thank u thank u so much!
please if u have time kindly take a snap into your item and share it to us via facebook! connect with us :)
facebook = https://www.facebook.com/aniwdejerel twitter = https://twitter.com/aniwde3 pinterest = http://www.pinterest.com/aniwde3/ instagram = http://instagram.com/aniwde3/ email us = jerel.tahueco@yahoo.com
mewdew joined Society6 on May 26, 2014.