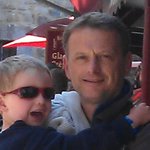 Jeremy Anson
New Forest Originals is an exciting brand dedicated to delivering original design, high-quality products and great prices. From my home in the New Forest in Southern England - created by William the Conqueror in 1079 - I design posters, Fine Art prints, postcards, cards and T-shirts featuring classic designs based on iconic New Forest images. Jeremy Anson joined Society6 on September 11, 2014
More
New Forest Originals is an exciting brand dedicated to delivering original design, high-quality products and great prices.
From my home in the New Forest in Southern England - created by William the Conqueror in 1079 - I design posters, Fine Art prints, postcards, cards and T-shirts featuring classic designs based on iconic New Forest images.
Jeremy Anson joined Society6 on September 11, 2014.