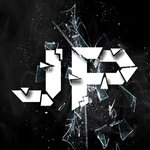 Jeremy Petrachonis
Jeremy Petrachonis is an artist who is on the rise! Since starting his artwork in Late 2010, he has established a unique and original abstract style, as well as a loyal fan base for his abstract abilities, which continues to expand and grow larger with each passing day. While making abstract art (and having art exhibits) have become big hobbies of his, he is currently attending College at the University Park campus of Penn State, and is working towards becoming a Bachelor of the Arts (BA) in the Drawing and Painting field. He has plans to expand his experience in the Arts by getting a job in his field of choice, as well as expanding his artistic vision in ways that many people thought would never be possible!
'I really love designs and patterns, and my work is centered around that, as well as geometrics. I just love making things come together in a way that no one would ever think was possible. I just live for it, and every piece that I make is a piece of me, and each piece has a different direction (or theme) that applies. It's one of the things I truly love about Art, and that's the feeling of personal expression, and it's more than just a hobby for me... It's a lifestyle, and I plan on living this way until the day I die.'
Artist Statement: In my art, I love to take my imagination, and transform my thoughts and feelings into abstract works. I work in many mediums, but no matter what the case is, the true intentions of my work will always be known.
All Artwork, Designs, and Likenesses are Copyrights of Jeremy Petrachonis.
Facebook -> Jeremy Petrachonis: Abstract Art Merch Store -> www.fineartamerica.com/profiles/jeremy-petrachonis.html Twitter -> @JPAbstractArt Instragram -> @jpabstractart
Read more