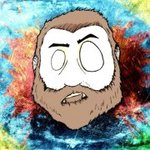 Jesse Kerr
Colorado based illustrator, recently graduated from Rocky Mountain College of Art & Design. Trying to get my foot in the door for concept design, doing watercolor and pen and ink working freelance until that happens. Check out my website featuring a portfolio of my work over at jessekerrart.com Jesse Kerr joined Society6 on May 16, 2013
More
Colorado based illustrator, recently graduated from Rocky Mountain College of Art & Design. Trying to get my foot in the door for concept design, doing watercolor and pen and ink working freelance until that happens.
Check out my website featuring a portfolio of my work over at jessekerrart.com
Jesse Kerr joined Society6 on May 16, 2013.