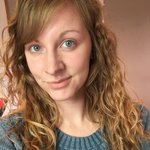 Jess Emery Design
I am a graphic designer and a dreamer and a creative thinker based in the Midwest of the United States. I love traveling, yoga, and all the kitties in the world. My passion has always been art & design of any form. That passion has specifically morphed into typography & illustration. Follow me on Instagram for my latest work (@jessemerydesign). Feel free to get in touch! Jess Emery Design joined Society6 on December 23, 2016
More
I am a graphic designer and a dreamer and a creative thinker based in the Midwest of the United States. I love traveling, yoga, and all the kitties in the world. My passion has always been art & design of any form. That passion has specifically morphed into typography & illustration.
Follow me on Instagram for my latest work (@jessemerydesign). Feel free to get in touch!
Jess Emery Design joined Society6 on December 23, 2016.