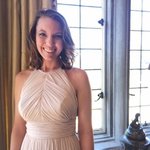 Jessica Casner
Jessica Casner is a fine art illustrator and painter of cultures, testimonies and environments. She works primarily in traditional oil, acrylic and watercolor painting, depending on wherever her nomadic feet take her. This year she plans to paint testimonies of local individuals, and unleash an aesthetic series fueled with curiosity from exploring Middle Eastern and Eastern European culture. She is currently accepting private commissions, part-time and freelance opportunities, and gallery exhibitions. Thank you for your time, and may your day be abundantly blessed. Contact: jessicacasner@gmail.com http://jessicacasner.com 317.679.3223 Social Media: Twitter - @jessicacasner Facebook Page - http://fb.com/jessicacasnerart Instagram - @jessicacasner Jessica Casner joined Society6 on January 20, 2014
More
Jessica Casner is a fine art illustrator and painter of cultures, testimonies and environments.
She works primarily in traditional oil, acrylic and watercolor painting, depending on wherever her nomadic feet take her. This year she plans to paint testimonies of local individuals, and unleash an aesthetic series fueled with curiosity from exploring Middle Eastern and Eastern European culture.
She is currently accepting private commissions, part-time and freelance opportunities, and gallery exhibitions.
Thank you for your time, and may your day be abundantly blessed.
Contact: jessicacasner@gmail.com http://jessicacasner.com 317.679.3223
Social Media: Twitter - @jessicacasner Facebook Page - http://fb.com/jessicacasnerart Instagram - @jessicacasner
Jessica Casner joined Society6 on January 20, 2014.