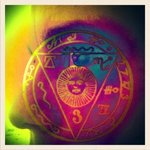 Jessica C Cooper
Jessica Cooper is a Toronto based artist . These images utilize overlapping media techniques: collage, rubber stamps, drawing and photography to create unique images that incorporate cross cultural symbology to create a sense of magic or alchemy. More artwork can be seen on my website at jessicaccooper.com Jessica C Cooper joined Society6 on September 28, 2015
More
Jessica Cooper is a Toronto based artist .
These images utilize overlapping media techniques: collage, rubber stamps, drawing and photography to create unique images that incorporate cross cultural symbology to create a sense of magic or alchemy.
More artwork can be seen on my website at jessicaccooper.com
Jessica C Cooper joined Society6 on September 28, 2015.
Popular by Jessica C Cooper
50 results
Filter