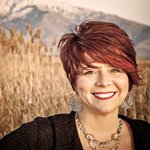 Jessica Lewis Designs
I am a photographer and artist. I enjoy the process of telling a story thgough images. I typically create therapeutically. The images in my head demand to have their own life, to be shared with everyone else. By making order of the thoughts and expressions of my mind, the chaos of everyday life is put in order, as well. As a Photographer, I want to provide a unique experience that is as individual as you are. I shoot on-location with natural light, and I love to use props to add to the feel of the individuals story. I enjoy macro photography for the personal reminder of the beauty we miss everyday. We live in such a busy world, wwe can become disconnected. I feel that Macro photography helps me to slow down and reconnect. My collage work is an expressive, spiritual and made by a very intuitive process. The image in my mind takes on its own life as I begin to create, and often the result is far different than my original "plan." I find that this liberates me from the different barriers that the creative process puts in front of the traditional artist. The main reason I work with collage, however, is for the sheer enjoyment of the physical, hands-on, problem solving process that collage demands. I absolutely love recycling objects that are considered "refuse" and creating beauty with what was once discarded. Jessica Lewis Designs joined Society6 on December 17, 2014
More
I am a photographer and artist. I enjoy the process of telling a story thgough images. I typically create therapeutically. The images in my head demand to have their own life, to be shared with everyone else. By making order of the thoughts and expressions of my mind, the chaos of everyday life is put in order, as well.
As a Photographer, I want to provide a unique experience that is as individual as you are. I shoot on-location with natural light, and I love to use props to add to the feel of the individuals story.
I enjoy macro photography for the personal reminder of the beauty we miss everyday. We live in such a busy world, wwe can become disconnected. I feel that Macro photography helps me to slow down and reconnect.
My collage work is an expressive, spiritual and made by a very intuitive process. The image in my mind takes on its own life as I begin to create, and often the result is far different than my original "plan." I find that this liberates me from the different barriers that the creative process puts in front of the traditional artist.
The main reason I work with collage, however, is for the sheer enjoyment of the physical, hands-on, problem solving process that collage demands. I absolutely love recycling objects that are considered "refuse" and creating beauty with what was once discarded.
Jessica Lewis Designs joined Society6 on December 17, 2014.