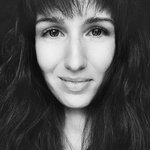 Jessica Moore
My name is Jessica and I am a 25 year old Fine Art Photographer living in Pennsylvania. My artwork is the forum in which I speak about the world. When I am not writing to express myself, I am taking a photograph. Although my artwork branches out into different themes, I leave a little bit of myself in each piece. My photographs are tiny reflections of my soul. Nature is my main muse, but I love the beauty of the human form as well. When I take a portrait, I want it to be as unique as the person captured in it. I have been photographing ever since I was old enough to know what a camera was. My bright red Fisher-Price 35mm film camera went on many an adventure with me. Today, I mainly photograph using a digital SLR camera, but I approach photography just as I did during my childhood. I follow where my interest lies and strive to showcase the beauty and detail in our everyday world. Life is an adventure and I want to document every part of it. The beauty of a photograph is that no matter what changes in your life, a photograph will not let you forget. Jessica Moore joined Society6 on April 15, 2014
More
My name is Jessica and I am a 25 year old Fine Art Photographer living in Pennsylvania.
My artwork is the forum in which I speak about the world. When I am not writing to express myself, I am taking a photograph. Although my artwork branches out into different themes, I leave a little bit of myself in each piece. My photographs are tiny reflections of my soul. Nature is my main muse, but I love the beauty of the human form as well. When I take a portrait, I want it to be as unique as the person captured in it. I have been photographing ever since I was old enough to know what a camera was. My bright red Fisher-Price 35mm film camera went on many an adventure with me.
Today, I mainly photograph using a digital SLR camera, but I approach photography just as I did during my childhood. I follow where my interest lies and strive to showcase the beauty and detail in our everyday world. Life is an adventure and I want to document every part of it. The beauty of a photograph is that no matter what changes in your life, a photograph will not let you forget.
Jessica Moore joined Society6 on April 15, 2014.