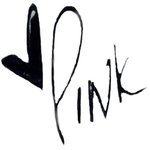 JPink
WHY DO I CREATE? I used to tell myself my desire to create was deeply rooted in a need to communicate and connect, in a life where I have felt mostly misunderstood. What a bunch of BS I was selling myself (and you). That isn't my truth. The truth is, I create to escape. I chose art over addiction. Addiction is a real and awful thing that runs rampant through my family, from alcohol to heroin and all the in betweens. My earliest memories are of my drunk father beating my mother, losing one of my very first friends to a horrifically violent act, seeing how much blood the human body contains, eventually being abandoned by my parents... a pattern of misfortune that I have followed the edge of since I can remember; until even more recently having lost love and family to violence and having survived an explosion. Creating has become a way for me to visually understand my mental health, the struggle and the healing. Putting paint to canvas or bending and twisting strands of copper becomes a conversation between head and hand; not necessarily as the birth of an idea but most often, as the translation and understanding of my emotions. All of my creations begin with a feeling ... There are emotions I want to evoke in the colors of my paintings. There is a confidence I want to share in the designs of my jewelry. There is confusion I want to explore through the language of my poetry. ABOUT JPINK Born in the smallest city in the smallest state, I am a self taught artist, working primarily with watercolors and copper in my explorations. I enjoy shaping and adorning my imagination with beautiful minerals and metals; designing one of a kind, and often out of my mind pieces of jewelry that give me the freedom to be me. When I am not surrounded by minerals and metals you will find me lost in color; painting portraits and abstracts in bright bold hues from a limited palette, in a loose and expressive style. I also enjoy, snipping words from my favorite book (GEB) and creating nonsensical and, most times, repetitive poetry, along with: coffee and quiet sunrises, other deep and dense books, homegrown and home-cooked meals seasoned with creativity, classic movies, long walks, longer talks, red wine and dark chocolate, flowers and growing things, soft wordless music and candlelight. JPink joined Society6 on March 5, 2015
More
WHY DO I CREATE?
I used to tell myself my desire to create was deeply rooted in a need to communicate and connect, in a life where I have felt mostly misunderstood. What a bunch of BS I was selling myself (and you). That isn't my truth. The truth is, I create to escape. I chose art over addiction.
Addiction is a real and awful thing that runs rampant through my family, from alcohol to heroin and all the in betweens. My earliest memories are of my drunk father beating my mother, losing one of my very first friends to a horrifically violent act, seeing how much blood the human body contains, eventually being abandoned by my parents... a pattern of misfortune that I have followed the edge of since I can remember; until even more recently having lost love and family to violence and having survived an explosion.
Creating has become a way for me to visually understand my mental health, the struggle and the healing. Putting paint to canvas or bending and twisting strands of copper becomes a conversation between head and hand; not necessarily as the birth of an idea but most often, as the translation and understanding of my emotions. All of my creations begin with a feeling ...
There are emotions I want to evoke in the colors of my paintings. There is a confidence I want to share in the designs of my jewelry. There is confusion I want to explore through the language of my poetry.
ABOUT JPINK
Born in the smallest city in the smallest state, I am a self taught artist, working primarily with watercolors and copper in my explorations. I enjoy shaping and adorning my imagination with beautiful minerals and metals; designing one of a kind, and often out of my mind pieces of jewelry that give me the freedom to be me.
When I am not surrounded by minerals and metals you will find me lost in color; painting portraits and abstracts in bright bold hues from a limited palette, in a loose and expressive style.
I also enjoy, snipping words from my favorite book (GEB) and creating nonsensical and, most times, repetitive poetry, along with: coffee and quiet sunrises, other deep and dense books, homegrown and home-cooked meals seasoned with creativity, classic movies, long walks, longer talks, red wine and dark chocolate, flowers and growing things, soft wordless music and candlelight.
JPink joined Society6 on March 5, 2015.