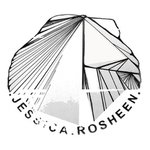 Jessica Rosheen
Jessica Rosheen is a print designer, illustrator and graphic designer from London living in Byron Bay, Australia. Jessica's creative motives address rhythm, vibrancy and the complexities of the past present and future. She prides her work upon playing with the true contradictory and paradoxical forces of nature which are greatly inspired by her surroundings from 'Urban to Exotic'.Exploring different areas of design, Jessica has established a clear narrative with a visual identity fascinated by layering dimensional textural components, which she digitally synchronises. Studying Graphic Design at London College of Communication (University of the Arts London) and completing a degree in Fashion Promotion and Imaging at the University for the Creative Arts in Epsom, Jessica has worked with a variety of mediums that both illustrate and illuminate her own creative dialect with the viewer. Since graduating, Jessica has begun working towards her own capsule collection SAVU and has worked with designers such as Heiss Art, Myee Carlyle, Amilita the label and Muther of All Things. Jessica Rosheen joined Society6 on April 22, 2014
More
Jessica Rosheen is a print designer, illustrator and graphic designer from London living in Byron Bay, Australia. Jessica's creative motives address rhythm, vibrancy and the complexities of the past present and future. She prides her work upon playing with the true contradictory and paradoxical forces of nature which are greatly inspired by her surroundings from 'Urban to Exotic'.Exploring different areas of design, Jessica has established a clear narrative with a visual identity fascinated by layering dimensional textural components, which she digitally synchronises.
Studying Graphic Design at London College of Communication (University of the Arts London) and completing a degree in Fashion Promotion and Imaging at the University for the Creative Arts in Epsom, Jessica has worked with a variety of mediums that both illustrate and illuminate her own creative dialect with the viewer.
Since graduating, Jessica has begun working towards her own capsule collection SAVU and has worked with designers such as Heiss Art, Myee Carlyle, Amilita the label and Muther of All Things.
Jessica Rosheen joined Society6 on April 22, 2014.