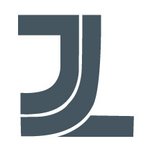 Jesus Mesro Lopez
Hello all, I am a Graphic Designer in Orange County, CA who loves to create new things everyday whether it's just a sketch or a new poster design. I always appreciate feedback on my work as I'd like to improve at my craft everyday. I hope you all enjoy what I produce and look forward to hearing any suggestions you may have :) Jesus Mesro Lopez joined Society6 on January 16, 2014
More
Hello all,
I am a Graphic Designer in Orange County, CA who loves to create new things everyday whether it's just a sketch or a new poster design. I always appreciate feedback on my work as I'd like to improve at my craft everyday.
I hope you all enjoy what I produce and look forward to hearing any suggestions you may have :)
Jesus Mesro Lopez joined Society6 on January 16, 2014.