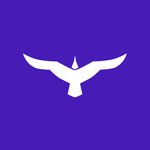 jezhawk
Practically born with a pencil in my hand, some of my earliest memories were thinking - I don't want to go to school! I just want to draw pictures all day. I started my artistic career drawing horses obsessively and then began to branch out into animal portraiture. Some of my earliest commissions were pet portraits and people portraits. After growing up in Northern England I made a big leap and decided to study Art & Design in Canada to allow me to spend more time there than the tourist visa allowed. What started out as a 1 year Art & Design Fundamentals course, ended with a further 3 years in college for Graphic design and then being immediately hired as a Graphic Designer for a local Web Design company. In Graphic Design I found a career that allowed me to be creative but also paid me to be creative - win win! I worked my way up the career ladder and a few years later made it to Art Director managing our team of 4 talented designers and working with a 30 strong team of multi-talented people in a fast paced industry.
7 years on and 11 years since my adventure to Canada I have decided to return home. I've continued to explore my illustration and art alongside my work but increasingly found that I was becoming frustrated by not being able to spend the time I wanted on furthering my artistic career. As much as Graphic Design and Art Direction was creative, I've found myself increasingly yearning to throw myself fully into my art. So the summer of 2016 see's me packing up my home and my dog and heading to Wales in the UK to throw myself wholeheartedly into the arts.
As you will see if you've taken a wander through my portfolio, my artwork is multi-faceted without focusing on a particular genre or medium. I work both in digital and traditional medium's enjoying and exploring the flexibility they offer. My work is whimsical and colourful, exploring fantasy creatures and beings.
More recently The Totem Project has been my biggest and most extensive project undertaken so far, exploring the mysterious world of Spirit Guides and Totem animals.
Who knows what the future has in store for me!
Read more