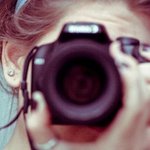 Jessie Flori
Jessie Flori is a Los Angeles based photographer. Since the young age of 4, Jessie has had a passion for looking at the world through a viewfinder and making photos. She enjoys a unique vision of looking at mundane ordinary objects through an artistic lens. See more at www.jessieflori.com. Jessie Flori joined Society6 on September 21, 2011
More
Jessie Flori is a Los Angeles based photographer. Since the young age of 4, Jessie has had a passion for looking at the world through a viewfinder and making photos. She enjoys a unique vision of looking at mundane ordinary objects through an artistic lens.
See more at www.jessieflori.com.
Jessie Flori joined Society6 on September 21, 2011.