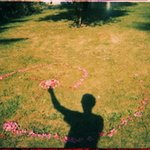 J. Haley Arts Institute
Original drawings. Featuring limited palettes, this vectorized reproduction of original drawings will make a delightful prints. I find imagery in old books and what not, and project it on to a large piece of paper. Then I draw a large version, take a photo of the work, and then vectorize the image to produce the image you see here.
If you see any images that you would like in other colors or on other products, do not hesitate to ask. Also please visit http://jhaleyarts.com
Thanks for looking.
Read more
J. Haley Arts Institute's Store
Filter