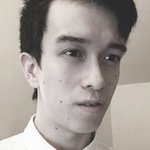 Jack Heavenor
Jack Heavenor is a self taught artist substituting traditional brushes and paints with stylus, tablet and inks. As an imaginative artist Jack's main focus during the last two years has been developing his skills and technique through working with traditional pencil and ink sketches which are then transformed into digital canvases. In addition he continues to carry out commissions on a variety of different themes. Find more work on: http://www.facebook.com/JHeavenor Jack Heavenor joined Society6 on May 4, 2014
More
Jack Heavenor is a self taught artist substituting traditional brushes and paints with stylus, tablet and inks.
As an imaginative artist Jack's main focus during the last two years has been developing his skills and technique through working with traditional pencil and ink sketches which are then transformed into digital canvases. In addition he continues to carry out commissions on a variety of different themes.
Find more work on:
http://www.facebook.com/JHeavenor
Jack Heavenor joined Society6 on May 4, 2014.
Jack Heavenor's Store
71 results
Filter