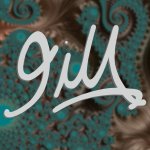 Jillian Amatt Designs
CLICK ON THE PRODUCTS TAB ON THE LEFT HAND SIDE TO SEE A FULL SELECTION OF PRODUCTS AVAILABLE! My partner and I have sold all of our posessions and are now travelling full time. Since leaving the rat race, I am over the moon with inspiration these days, and I love what I have been producing. Most of the 2D art that you see, has been created digitally. I work with real photos that I have taken, and try to recreate it in a more simplistic, graphic style. Using lines, dots and other textures, I can usually come up with something that I think is pretty cool. I have always been intrigued by intricate patterns in nature, patterns that seem impossible to create. Of course, only these intricate patterns could be made by Mother Nature herself, but with this fractal program, I have found a way to get pretty darn close. Thanks for checking out my Society 6 page. I hope you enjoy my designs, as much as I have enjoyed creating them! If you see a pattern that you like, but don't see the right colour, please email me at the address below. We can work together to create just the right look for your space! If you want to see more of my creations, check out my instagram @jillianamatt, or head to my facebook page Jillian Amatt Designs. If you have any questions, please don't hesitate to contact me at jillamatt@me.com. To check out my travel blog, head over to www.justsomewandering.wordpress.com. Thanks! Jillian Amatt Designs joined Society6 on August 28, 2014
More
CLICK ON THE PRODUCTS TAB ON THE LEFT HAND SIDE TO SEE A FULL SELECTION OF PRODUCTS AVAILABLE!
My partner and I have sold all of our posessions and are now travelling full time.
Since leaving the rat race, I am over the moon with inspiration these days, and I love what I have been producing. Most of the 2D art that you see, has been created digitally. I work with real photos that I have taken, and try to recreate it in a more simplistic, graphic style. Using lines, dots and other textures, I can usually come up with something that I think is pretty cool.
I have always been intrigued by intricate patterns in nature, patterns that seem impossible to create. Of course, only these intricate patterns could be made by Mother Nature herself, but with this fractal program, I have found a way to get pretty darn close.
Thanks for checking out my Society 6 page. I hope you enjoy my designs, as much as I have enjoyed creating them!
If you see a pattern that you like, but don't see the right colour, please email me at the address below. We can work together to create just the right look for your space!
If you want to see more of my creations, check out my instagram @jillianamatt, or head to my facebook page Jillian Amatt Designs.
If you have any questions, please don't hesitate to contact me at jillamatt@me.com.
To check out my travel blog, head over to www.justsomewandering.wordpress.com.
Thanks!
Jillian Amatt Designs joined Society6 on August 28, 2014.