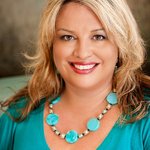 Jill Fleming
Photographic Artist, Jill Fleming grew up on a working cattle and horse ranch in South Dakota where she spent most of her youth horseback while working cattle and competing in barrel racing, pole bending, and breakaway roping in local rodeos. As an adult, photography became her passion. Jill's love of the western lifestyle comes through in her photography. She enjoys traveling throughout the country, wherever the location enables her to capture the spirit of the American West in her fine art photography. Jill Fleming joined Society6 on December 31, 2011
More
Photographic Artist, Jill Fleming grew up on a working cattle and horse ranch in South Dakota where she spent most of her youth horseback while working cattle and competing in barrel racing, pole bending, and breakaway roping in local rodeos. As an adult, photography became her passion.
Jill's love of the western lifestyle comes through in her photography. She enjoys traveling throughout the country, wherever the location enables her to capture the spirit of the American West in her fine art photography.
Jill Fleming joined Society6 on December 31, 2011.
Bags by Jill Fleming
1 result
Filter