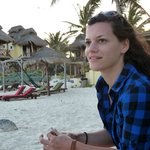 Jillian Mary Sico
Thank you for visiting my site! I am a freelance artist currently living in Athens, GA. My earlier art is inspired by the beautiful wild places of northern New Mexico. My work looks best as art prints or framed prints. Thank you for your support! Jillian Mary Sico joined Society6 on June 1, 2014
More
Thank you for visiting my site! I am a freelance artist currently living in Athens, GA. My earlier art is inspired by the beautiful wild places of northern New Mexico.
My work looks best as art prints or framed prints. Thank you for your support!
Jillian Mary Sico joined Society6 on June 1, 2014.
Jillian Mary Sico's Store
19 results
Filter