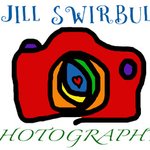 Jill Swirbul Photography
Jill Swirbul Photography provides professional fine art, portrait, wedding and event photography in the northeastern U.S. I specialize in portraits, newborns, children, families, weddings and special events as well as commercial and corporate head shots. I have formal training with a Bachelor's degree in fine arts, emphasis photography and many years of experience. My style is photojournalistic, natural and candid. I love to capture stories as they unfold and I love being a part of any special day. I service all of New York, New Jersey and New England. My portfolio is available for viewing on my website at JillSwirbulPhotography.com Jill Swirbul Photography joined Society6 on February 9, 2015
More
Jill Swirbul Photography provides professional fine art, portrait, wedding and event photography in the northeastern U.S.
I specialize in portraits, newborns, children, families, weddings and special events as well as commercial and corporate head shots. I have formal training with a Bachelor's degree in fine arts, emphasis photography and many years of experience. My style is photojournalistic, natural and candid. I love to capture stories as they unfold and I love being a part of any special day.
I service all of New York, New Jersey and New England.
My portfolio is available for viewing on my website at JillSwirbulPhotography.com
Jill Swirbul Photography joined Society6 on February 9, 2015.
Jill Swirbul Photography's Store
46 results
Filter