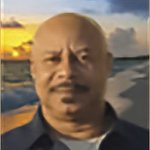 Jimi Jones Visuals
I am Jimi Jones and I specialize in landscapes, seascapes and architectural images. One of my favorite photographic techniques is capturing images in High Dynamic Range (HDR). I've found this to be a wonderful technique for artistic expression and producing images with a full range of color and detail. There are numerous styles of HDR imagery but I prefer to retain a large degree of realism in my creations. I hope you enjoy my style of work. Feel free to contact me via email (Jimi@JimiJonesVisuals.com) or visit my main site at http://JimiJonesVisuals.com Jimi Jones Visuals joined Society6 on April 4, 2012
More
I am Jimi Jones and I specialize in landscapes, seascapes and architectural images.
One of my favorite photographic techniques is capturing images in High Dynamic Range (HDR). I've found this to be a wonderful technique for artistic expression and producing images with a full range of color and detail.
There are numerous styles of HDR imagery but I prefer to retain a large degree of realism in my creations. I hope you enjoy my style of work.
Feel free to contact me via email (Jimi@JimiJonesVisuals.com) or visit my main site at http://JimiJonesVisuals.com
Jimi Jones Visuals joined Society6 on April 4, 2012.