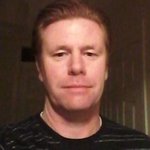 jt7art&design
I have come to art late in life and work mainly with pencil and acrylic paint. I also digitally enhance some of my work for sale here on Society6. I am a supporter of the English soccer club Liverpool FC and as such they figure prominently in my artwork. Other work is based on something I may see that gives me an idea or something that just pops into my head. I wouldn't say I have a style as yet I just do what I feel like doing and often the work will alternate from my original thoughts as I go along. As a result I think you will find quite a variety of images available in my shop with little to connect them in terms of style or theme apart from the Liverpool FC theme that applies to a number of items. You can keep up with what I am doing and see much more of the canvas work that I do on request that is not available via society6 at https://www.facebook.com/jt7artdesign or on twitter https://twitter.com/JT7ArtDesign and also get some more background information on the works I produce. You will also find me on Pinterest at https://www.pinterest.com/jt7artdesign/ Thanks for stopping by, I hope you like what you see and would love to hear from you via my social media pages. jt7art&design joined Society6 on April 8, 2014
More
I have come to art late in life and work mainly with pencil and acrylic paint. I also digitally enhance some of my work for sale here on Society6. I am a supporter of the English soccer club Liverpool FC and as such they figure prominently in my artwork. Other work is based on something I may see that gives me an idea or something that just pops into my head. I wouldn't say I have a style as yet I just do what I feel like doing and often the work will alternate from my original thoughts as I go along. As a result I think you will find quite a variety of images available in my shop with little to connect them in terms of style or theme apart from the Liverpool FC theme that applies to a number of items.
You can keep up with what I am doing and see much more of the canvas work that I do on request that is not available via society6 at https://www.facebook.com/jt7artdesign or on twitter https://twitter.com/JT7ArtDesign and also get some more background information on the works I produce. You will also find me on Pinterest at https://www.pinterest.com/jt7artdesign/ Thanks for stopping by, I hope you like what you see and would love to hear from you via my social media pages.
jt7art&design joined Society6 on April 8, 2014.