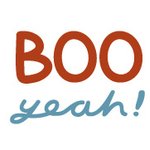 Jimmy Rogers
I'm a full time illustrator, part time designer and occasional web geek based in Birmingham.
Ever since I was a wee kid copying pictures out of The Beano I knew I wanted to draw stuff for a living. That or be Marty McFly. Unfortunately I didn't have the capacity to use a skateboard so here I am pen and paper in hand.
I'm a lover of comics, movies retro art and all things pop culture. I try to make these influences show in my work as much as possible.
In 2007 I graduated with a BA Hons in illustration from Bath Spa University. I then boomeranged straight back to my home town where I eventually became a designer at branding agency ORB Creative and have since worked for such clients as The REP, Screen West Midlands and Birmingham City Council.
Read more
Jimmy Rogers's Store
Filter