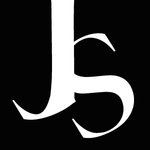 Jim Scott Design
I currently live in Baltimore where I work as a web designer and front end developer for the vacation rental industry. My wife and I are both design nerds and push each other to become better designers, whether it's through learning new techniques or going to local design events. Admittedly, I'm a bit of a workaholic, but I spend my time working on projects that make me happy and inspire me. Design and development are my focus, but illustration, marketing and motion graphics all interest me. I love to work with fun people and am always open to learning something new. Jim Scott Design joined Society6 on November 9, 2014
More
I currently live in Baltimore where I work as a web designer and front end developer for the vacation rental industry. My wife and I are both design nerds and push each other to become better designers, whether it's through learning new techniques or going to local design events.
Admittedly, I'm a bit of a workaholic, but I spend my time working on projects that make me happy and inspire me. Design and development are my focus, but illustration, marketing and motion graphics all interest me. I love to work with fun people and am always open to learning something new.
Jim Scott Design joined Society6 on November 9, 2014.