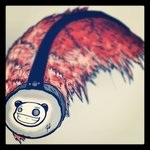 Jinventure
Welcome to Jin's Society6! My Name is Jin obviously (Well really its Justin BUT thats so boring!). I am mostly a Traditional Artist but I like to dabble in all fields. I mainly like to work with oil paint. Whatever you decide to categorize me at just remember that it doesn't really matter :) It's all good in whatever neighborhood ( ._. ) Now I'm just rambling.
I finally decided to set up a shop and I chose Society6 to be my new home :). If you see any issues with any of my works let me know!
Visit me @ the Following! Jinsanity.deviantart.com Jinsanity.tumblr.com
I also take suggestions! Whether its about my prices, my pieces, or what have you. Just ask/tell me!
/lame about me over.
Read more