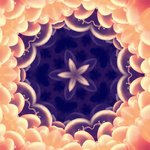 j kelso (SeaBelly)
I should have been a pair of ragged claws Scuttling across the floors of silent seas. I make things and am inspired by mythologies, nature, and the supernatural. You can also find me on Etsy: http://seabelly.etsy.com As well as Facebook: https://www.facebook.com/seabelly And Tumblr: http://vulgartongue.tumblr.com j kelso (SeaBelly) joined Society6 on June 25, 2012
More
I should have been a pair of ragged claws Scuttling across the floors of silent seas. I make things and am inspired by mythologies, nature, and the supernatural.
You can also find me on Etsy: http://seabelly.etsy.com As well as Facebook: https://www.facebook.com/seabelly And Tumblr: http://vulgartongue.tumblr.com
j kelso (SeaBelly) joined Society6 on June 25, 2012.
Tshirts by j kelso (SeaBelly)
2 result
Filter