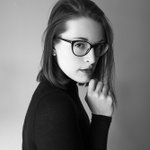 J. K. Ribout Photography
I was born in Northern Ontario and grew up in Chapleau. I have had a passion for photography since a young age. Being surrounded by nature all my life, landscape photography was my first love in the realm of photography. It taught me that the most common things can be someone's most admired piece of art. I now enjoy exploring different genres in photography in the hopes of creating art that both represents my perspective as well as relating to those who observe it. I've taken all I've learned through my two years studying in the Digital Photography program at Niagara College and have applied it to my work as I photograph everything from still life to landscape, architecture and people. Being very active in the world of art, I have an imagination that helps me be creative in all that I do. I have grown to love many types of photography. I've offered photography workshops in which I taught well-structured lessons on the basics and the art of photography. Through it, I've helped those who attended understand the basics of photo taking as well as their own creative side. I've also sold my work at local fairs, trade shows as well as through solo and co-created art exhibitions. I participated in the Summer Company program in 2014 where I made a name for myself by creating my business J. K. Ribout Photography and furthered my knowledge in photography and business by completing the Started Company Program in Mississauga in 2016.
Now specializing in fine art landscape photography, I am located in the Toronto area to further expand my business and explore new opportunities.
www.jkriboutphotography.com
Read more
J. K. Ribout Photography's Store
Filter
J. K. Ribout Photography's Store