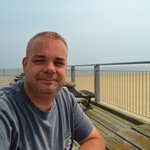 jmfotoz
Jason Moss Thank you for taking the time to view my images. I am based on the border of Derbyshire and Nottinghamshire in the UK. I like to take photographs of beautiful or interesting subjects that will make stunning wall art. Please visit my website www.jmfotoz.weebly.com jmfotoz joined Society6 on March 24, 2014
More
Jason Moss
Thank you for taking the time to view my images. I am based on the border of Derbyshire and Nottinghamshire in the UK. I like to take photographs of beautiful or interesting subjects that will make stunning wall art.
Please visit my website www.jmfotoz.weebly.com
jmfotoz joined Society6 on March 24, 2014.
jmfotoz's Store
60 results
Filter