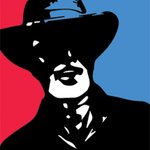 J.Michael Nettik
I was born and raised in Montana, a lover of everything outdoors. I have been taking high-quality landscape, street, and abstract photographs since the 1970's when I purchased my first 35mm SLR camera. In 2000, my wife and I made a drastic move from Billings, Montana to North Kingstown, Rhode Island. In the mid-2000's I switched from the film/transparency media to digital photography after purchasing my first dSLR. A major change in my art came after attending a photography seminar in New York City, in 2009. At that seminar, I was introduced to the emerging world of digital post-processing. That training changed my focus, and completely recharged the creative side of my photography. I retired from the IT Industry in 2011. In August of that year, my wife Nancy and our cat Cabo, and I set off on an epic adventure. We sold our home in Rhode Island, purchased an RV, and traveled the USA full-time for a year. During that year, I took over 14,000 images as we traveled from New England, to Florida, along the Gulf coast, through the Southwest, and finally settling in Colorado for the time being. Now with more time on my hands, I have begun to concentrate on my real passion, creating unique art pieces and abstracts from my original digitally processed photography. Since my focus is on transforming my photographic images into digital art pieces, I no longer consider myself a photographer, but rather a Digital Impressionist. Always being a lover of color, composition and abstract forms, I have moved further and further away from the reality side of photography to an impressionistic style of processing my digital images. I love pushing the limits of my digital camera and processing tools. I hope you enjoy my work, as I build my FineArtAmerica gallery - Enjoy the journey - J.Michael Nettik. All content on this website and all digital images are copyrighted by the artist. Do not download, copy or otherwise duplicate, or use anything found here without the express written consent of the artist. © 2014 J.Michael Nettik - All Rights Reserved. J.Michael Nettik joined Society6 on October 28, 2014
More
I was born and raised in Montana, a lover of everything outdoors. I have been taking high-quality landscape, street, and abstract photographs since the 1970's when I purchased my first 35mm SLR camera. In 2000, my wife and I made a drastic move from Billings, Montana to North Kingstown, Rhode Island. In the mid-2000's I switched from the film/transparency media to digital photography after purchasing my first dSLR. A major change in my art came after attending a photography seminar in New York City, in 2009. At that seminar, I was introduced to the emerging world of digital post-processing. That training changed my focus, and completely recharged the creative side of my photography.
I retired from the IT Industry in 2011. In August of that year, my wife Nancy and our cat Cabo, and I set off on an epic adventure. We sold our home in Rhode Island, purchased an RV, and traveled the USA full-time for a year. During that year, I took over 14,000 images as we traveled from New England, to Florida, along the Gulf coast, through the Southwest, and finally settling in Colorado for the time being. Now with more time on my hands, I have begun to concentrate on my real passion, creating unique art pieces and abstracts from my original digitally processed photography. Since my focus is on transforming my photographic images into digital art pieces, I no longer consider myself a photographer, but rather a Digital Impressionist.
Always being a lover of color, composition and abstract forms, I have moved further and further away from the reality side of photography to an impressionistic style of processing my digital images. I love pushing the limits of my digital camera and processing tools. I hope you enjoy my work, as I build my FineArtAmerica gallery - Enjoy the journey - J.Michael Nettik.
All content on this website and all digital images are copyrighted by the artist. Do not download, copy or otherwise duplicate, or use anything found here without the express written consent of the artist. © 2014 J.Michael Nettik - All Rights Reserved.
J.Michael Nettik joined Society6 on October 28, 2014.