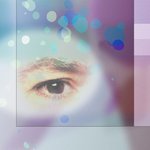 joant
A collection of computer generated images with an exclusive software developed by the artist. The random nature of the imagery provides powerful decorative elements and objects of contemplation that provide insights and visual relax every time they are observed. They also give a stunning first impression with a lot of room to explore in different stages, stimulating imagination and suggesting tales and fantasies. The images are at a very high resolution and produce amazing details at the largest sizes. email: jt@jtrujillo.net joant joined Society6 on August 25, 2016
More
A collection of computer generated images with an exclusive software developed by the artist.
The random nature of the imagery provides powerful decorative elements and objects of contemplation that provide insights and visual relax every time they are observed. They also give a stunning first impression with a lot of room to explore in different stages, stimulating imagination and suggesting tales and fantasies.
The images are at a very high resolution and produce amazing details at the largest sizes.
email: jt@jtrujillo.net
joant joined Society6 on August 25, 2016.
Prints by joant
6 result
Filter