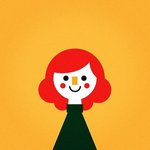 Joe Collins
Hello! I'm an animator, designer and illustrator currently based in Oxford. Recent commissions include music videos, website design, and some promotional work for record labels. I like pasta, drawing, colours and textures. Regular updates of my work can be found on my blog: joecollinsanimation.blogspot.com/ Thanks for visiting, and feel free to contact me with any questions! Joe Collins joined Society6 on April 27, 2014
More
Hello!
I'm an animator, designer and illustrator currently based in Oxford. Recent commissions include music videos, website design, and some promotional work for record labels.
I like pasta, drawing, colours and textures.
Regular updates of my work can be found on my blog: joecollinsanimation.blogspot.com/
Thanks for visiting, and feel free to contact me with any questions!
Joe Collins joined Society6 on April 27, 2014.