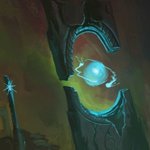 Joe Hill
Hi, I'm Joe, a 2D/3D digital artist and photographer. I have a passion for atmospheric landscapes, abstract forms and vibrant colour palettes. Whilst my main focus is on digital illustration, I'm also a photography enthusiast and will also post some of my photos on here. Joe Hill joined Society6 on December 20, 2013
More
Hi, I'm Joe, a 2D/3D digital artist and photographer.
I have a passion for atmospheric landscapes, abstract forms and vibrant colour palettes. Whilst my main focus is on digital illustration, I'm also a photography enthusiast and will also post some of my photos on here.
Joe Hill joined Society6 on December 20, 2013.
Joe Hill's Store
72 results
Filter