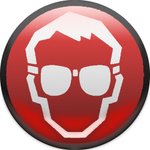 Joel Lambeth
Over the last 25 years, Joel Lambeth has steadily created an extensive body of collage work. Beginning in 1995, he assembled works in an agitprop style inspired by punk rock icons such as Jamie Reid and Winston Smith, but over time his work evolved into more of a colourful neo-Constructivist aesthetic, with harsh straight lines and liberal use of typography.
In recent years, his work has taken on a more structural, architectural direction. Although still working in collage, these recent pieces depict colourful, almost psychedelic, geometric objects and landscapes.
Inspired by the geology and flora of the Blue Mountains west of Sydney, Australia where the artist resides, coloured paper sourced from glossy magazines are built up layer after layer to create alien, and yet familiar, isometric patterns and shapes.
Join the artist's mailing list by visiting: http://eepurl.com/gOvSXn
Read more
Joel Lambeth's Store
Filter