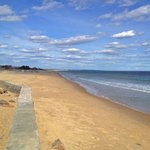 Drift Eastward Photography
Iphonetography, some people don't argee with it however all these pictures you will see on here come from well...an Iphone. One unique part of my job is that i get to travel....alot combing that with my love of traveling leads to the photos you see below. John Mayer had an earlier song called "3x5" which focuses on stopping the photos and seeing the world with both of your eyes. However, I believe that both can be accomplish and my argument stems from the photos you see here. Drift Eastward Photography joined Society6 on January 15, 2013
More
Iphonetography, some people don't argee with it however all these pictures you will see on here come from well...an Iphone.
One unique part of my job is that i get to travel....alot combing that with my love of traveling leads to the photos you see below. John Mayer had an earlier song called "3x5" which focuses on stopping the photos and seeing the world with both of your eyes. However, I believe that both can be accomplish and my argument stems from the photos you see here.
Drift Eastward Photography joined Society6 on January 15, 2013.
Drift Eastward Photography 's Store
32 results
Filter