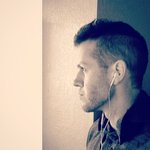 Teva Mana
I was born and raised in New Zealand, Tahiti, Australia and Salt Lake City, Utah. Travelling to new countries and seeing new horizons is always a dream of mine. Recently, I visited Tahiti to reconnect to my cultural roots and the inspirations I have collected have been endless. The ocean is a great inspiration to my recent artwork for I feel that it brings an (e)motion to my art that can emulate life and peace. I have many interests in the art realm including: Illustration, Graphic Design, Photography, Film, Music and Dance. All of these forms inspire me to create art that speaks with passion. I am a freelance Portrait Artist. I love to portray emotions through faces by accentuating colors and adding abstract design to add complexity to the surface of what can be seen. Each ink line or brush stroke is deliberately made to develop a form of pure feelings. I started selling art in 2014 and will be working full time as an Artist/Videographer in the coming months. Teva Mana joined Society6 on February 14, 2015
More
I was born and raised in New Zealand, Tahiti, Australia and Salt Lake City, Utah. Travelling to new countries and seeing new horizons is always a dream of mine.
Recently, I visited Tahiti to reconnect to my cultural roots and the inspirations I have collected have been endless. The ocean is a great inspiration to my recent artwork for I feel that it brings an (e)motion to my art that can emulate life and peace.
I have many interests in the art realm including: Illustration, Graphic Design, Photography, Film, Music and Dance. All of these forms inspire me to create art that speaks with passion.
I am a freelance Portrait Artist. I love to portray emotions through faces by accentuating colors and adding abstract design to add complexity to the surface of what can be seen. Each ink line or brush stroke is deliberately made to develop a form of pure feelings.
I started selling art in 2014 and will be working full time as an Artist/Videographer in the coming months.
Teva Mana joined Society6 on February 14, 2015.