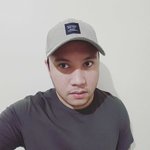 John Emerson
I didn't graduate with a design related course but I'm sure that designing has become my greatest passion. I'm a trend geek. I love to know what's trending when it comes with design. I love watching movies and comic book TV series. I also dream of having my own design studio and my own designing firm. I have more than 4 years of experience in graphic design and had lots of experience working with different types of business. I started doing graphic design back when I was in college and earn money from it by designing t-shirts so I can have extra money for school. At the moment I'm employed on a manufacturing / e-commerce company that focuses on manufacturing and selling phone cases online. I'm under the Creative department and I do designs for the brand Headcase Designs. I also do designs for our wide variety of B2B licenses from music and pop star icons like Justin Bieber, Selena Gomez, Rita Ora. Famous bands like The Rolling Stones, The 1975, The Beatles. Famous TV series like The Walking Dead, Game of Thrones, Star Trek, etc. John Emerson joined Society6 on December 19, 2012
More
I didn't graduate with a design related course but I'm sure that designing has become my greatest passion. I'm a trend geek. I love to know what's trending when it comes with design. I love watching movies and comic book TV series. I also dream of having my own design studio and my own designing firm. I have more than 4 years of experience in graphic design and had lots of experience working with different types of business. I started doing graphic design back when I was in college and earn money from it by designing t-shirts so I can have extra money for school.
At the moment I'm employed on a manufacturing / e-commerce company that focuses on manufacturing and selling phone cases online. I'm under the Creative department and I do designs for the brand Headcase Designs. I also do designs for our wide variety of B2B licenses from music and pop star icons like Justin Bieber, Selena Gomez, Rita Ora. Famous bands like The Rolling Stones, The 1975, The Beatles. Famous TV series like The Walking Dead, Game of Thrones, Star Trek, etc.
John Emerson joined Society6 on December 19, 2012.